A sexy single dad fights for the woman he wants in the most emotional stand-alone romance you'll read this year.
"Filled with angst and heart wrenching emotion, Need You Now is a truly unforgettable second chance love story."
Sammy, Just Let Me Read
"I love a touching, emotional romance that you feel deep in your soul, but they rarely make me cry. This story though – good golly, Miss Molly, Rosa ruined me!"
Book Addict
KINDLE AMAZONB&N AUDIO CDAMAZON CD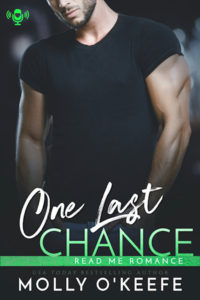 ONE LAST CHANCE  is here!  Did any of you listen to my story on the Read Me Romance Podcast? I hope so — because it was great! The narrators did such a good job! If you didn't, no problem! The story is Jack and Natalie from THE COWBOY.  I added a beautiful prequel to the story so that you get to read about the night Natalie's Dad has Jack arrested!

Get your copy today!   AMAZON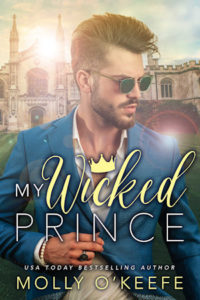 He was my stepbrother.
My Prince Charming.
My fairy tale gone totally wrong.
My mother marrying the king was supposed to give my mom and me our happily ever after. I should have known better because my life is no bedtime story and no prince with a fancy shoe is turning me into a Cinderella.
I had big plans outside of my small but powerful country. But Gunnar, the wicked prince in a gorgeous package, was temptation too strong for me to resist. His sweet lies and sweeter kisses pulled me back into his arms over and over again until his cold cruel heart finally broke mine for good.
But now he's going to be King and he wants me back in his country, his palace…and his bed.
And we all must bow to the King.
AMAZON
M. O'Keefe can remember the exact moment her love of romance began—in seventh grade, when Mrs. Nelson handed her a worn paperback copy of The Thorn Birds.
Writing as Molly O'Keefe, she has written thirty novels, won two RITA awards and three RT Reviewers' Choice Awards. Her books have been on numerous "Best Of" lists including Publisher's Weekly, Kirkus and NPR.  She lives in Toronto, Canada, with her husband and two kids.