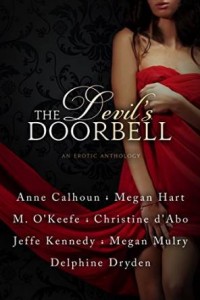 Seven tales of sexual empowerment and erotic defiance, featuring the hottest storytellers of erotic fiction.
WE ARE ALL FOUND THINGS by Molly O'Keefe
Rennie's trying to forget her past; her mysterious new tenant is trying to keep his past a secret. But when Rennie finds out the truth about Luka she discovers as much about herself as she does her innocent lover.
AMAZON IBOOKS KOBO BARNES & NOBLE